The Elwood Way
We believe inspiration begins inside. Around every corner, unexpected color bursts, creating a level of warmth and adventure that will generate memories. And you'll want more. Settling in here feels comfortable, like a fondness you've always known but continue to discover.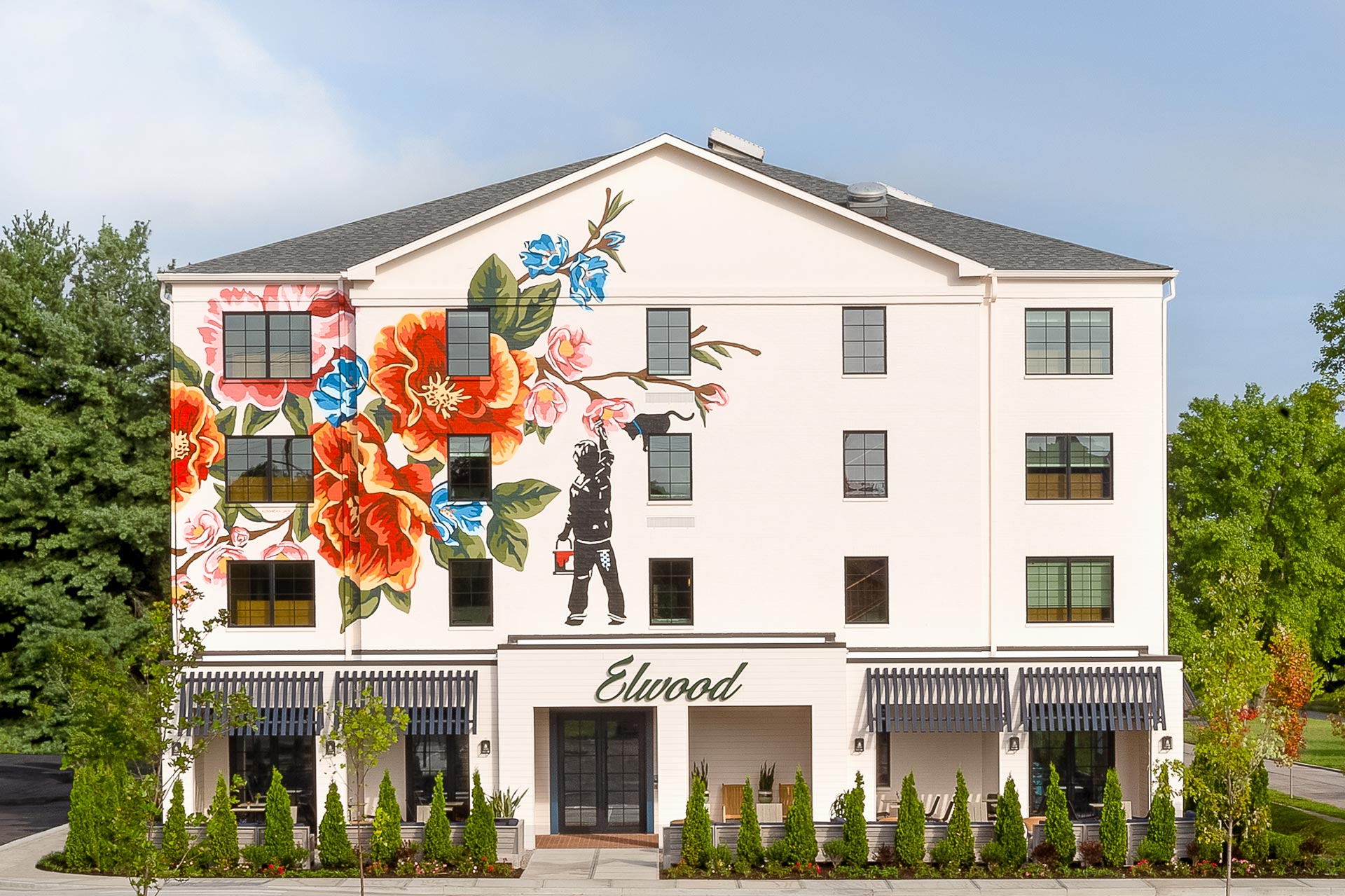 Step into Elwood, and you step into that unique yet familiar space. A place where you want to stay, set in a community you want to explore. We believe fun is beautiful and invite you to experience the Bluegrass here. We've thoughtfully curated our hotel with color and details to help you feel part of our Kentucky community.
From that first greeting to that last drink at the bar, we want you to feel at home here. Our hotel is more than a landing place, it's a lifestyle.
Where It All Began
It all started with a racehorse and a woman with a dream. Together, they not only made history as the first female-owned Kentucky Derby winner, but they inspired others to follow their dreams. To discover experiences you won't find anywhere else. They were leaders, yes, but more than that, they paved the way to do something great. And if you've ever attended a horse race, you know it's something fun.
The Elwood Social Club
Our shared values drive everything we do and believe in being a good neighbor. The Elwood Social Club is a giveback program to introduce travelers to philanthropic causes in Lexington. We host an event every month to celebrate and support a different local organization and donate back ten percent of that night's revenues (Elwood and Fiddletree) to that organization.

We also partner with KindTraveler, a hotel booking platform that empowers travelers to positively impact the communities they visit.